We take pride in your​ lawn.
Tree & Shrub Treatment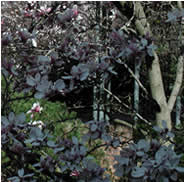 Your trees and shrubs are very valuable and should be protected from damaging insects and diseases. Our basic treatment consists of a broad-spectrum insecticide to control bagworms, Japanese beetles, and many other insects. This treatment will eliminate the existing pests and prevent new infestations for up to 4 weeks. Subsequent applications are required for season-long control. Certain diseases may require additional treatments. Call today for your free lawn and landscape maintenance service package quote.