Shrub Pruning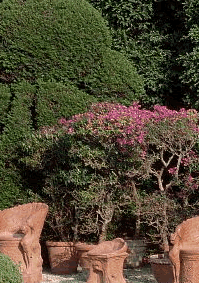 Proper pruning is vital for the health, appearance and overall well-being of landscape plants. Some shrubs bloom on "old wood", some bloom on "new wood". The key to success in flowering and longevity is pruning based on the scientific knowledge of when each shrub puts on its show. We follow evidence based practice in our pruning timing and techniques to ensure the most enjoyable seasonal displays.
Most properties should be pruned twice per year to keep them looking their best and maintain their health. Our shrub pruning technicians will trim and reshape your shrubs in a professional manner. We will also clean-up and haul away all the clippings leaving the property looking sharp year round - and like we were never there.
Call today for your free lawn and landscape maintenance service package quote.